SAM™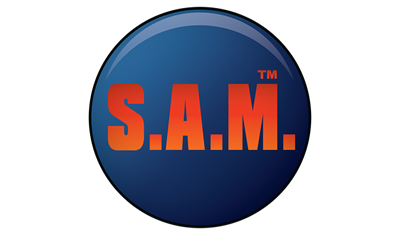 Your SAM projections are only as accurate as your input outlet data.
SAM is a gravity/distance decay sales projection model that uses a form of Huff logic to project sales potential of a retail outlet. Once the outlet data from our various Facts (Fuel or Food/Grocery) databases is complete, there are only a few simple steps to project sales for your site!
How SAM Works
SAM evaluates the performance of each retail outlet and projects sales on a new site by the redistribution of sales within any trading area. This performance indicator (Score) is based on simultaneous consideration of distance (between consumers' homes), competition, and pulling power (trade area reach). SAM expects the shoppers to gravitate to an outlet with increasing frequency based on the following criteria: the nearer it is to their homes; the higher the traffic count (or retail size for grocery); or the higher the Score is relative to the competition.
Benefits of SAM
SAM is engineered from the ground up as a seamless site selection tool designed for end user retailers and industry consultants. It is easy to use, comprehensive, accurate and contains impressive functionality from the field to model calculations to final reporting.
SAM is flexible and fast - allowing you to analyze locations quickly as you react to the real estate opportunities.
SAM is a one-solution-tool which includes demographics, mapping, spreadsheet toolboxes, trade area simulation, unlimited site projections and a built in word processor for quick reports.
SAM can be leased on an unlimited annual lease or one site at a time.
SAM is sophisticated and simple at the same time. Whether you are in the field or populating your data from satellite view, our gathering forms make it easy to get your field data using rich, intuitive user controls. Spend more time on your analysis rather than formatting.
SAM is comprehensive with a map driven distance decay model combining drive times, sister store effect, inflation, traffic, and population growth to compute your 1st year, 3rd year and 5th year projections.
SAM is designed to interphase with our FuelFacts and FoodFacts(Grocery) databases.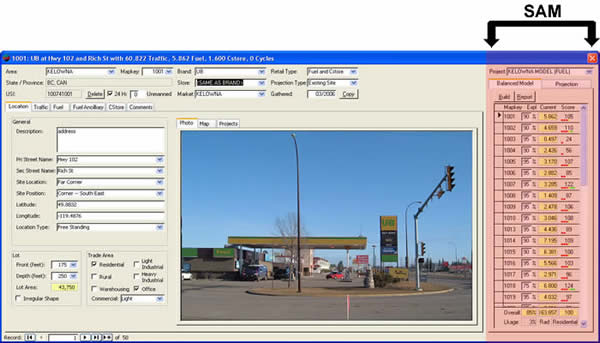 This type of Gravity modeling was first introduced by SuperValu Foods in the 60's when they developed a model known as S.L.A.S.H. Based on Reilly's law of retail gravitation, certain important dynamics of shopping behaviors were described which related shopping attractiveness to store size and most importantly distance from the consumer. David Huff and Larry Blue furthered the work of Reilly and adapted this principle into a probability equation, which opened the door for gravity modeling to become what it is today.
Initially, SAM was developed in part from this model as a hybrid with adaptations to fit Gasoline/Convenience retail shopping behavior. SAM uses Traffic Patterns, Site Characteristics, Location Characteristics, Operational Characteristics and distance from the consumer.
With the advent of the Hypermarkets and the variety of incentive offers entering into the retail fueling industry, it became apparent that a format was needed to apply custom reward and loyalty programs to our modeling. Secondary sites were now having a great impact on many trade areas using host couponing and reward programs to attract consumers to the back lot of the Hypermarket or Supermarket.
From this, one of the cornerstones of SAM, the trade area reach logic was developed. This term, also known as pulling power, is automatically adjusted based on a variety of characteristics specific for Gasoline and Convenience retailing. Depending on the variable, and the weight it is given, the impact on the performance of the outlet can be determined. As part of SAM our end users can develop their own custom reach around their own specific merchandising program, with our easy to use input template.
SAM will now interphase with our FoodFacts Grocery for single site Grocery food stores.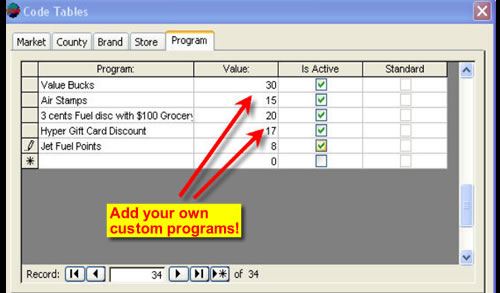 SAM is able to evaluate the reach, and model a site, based on the host store redemption coupons.