FuelFacts HEAT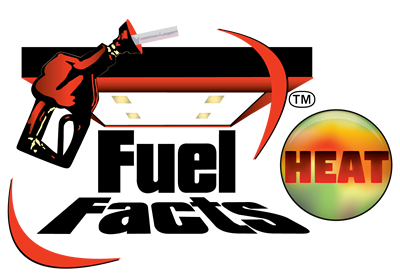 Not knowing where to start looking for new sites or acquisition opportunities?
Site-Check Research Group has just released a new, easy to use mapping program called FuelFacts™ HEAT. From your desktop FuelFacts™ HEATwill
highlight on a map the areas that have the most potential and
provide an estimate of expected sales in any given trade area!
FuelFacts™ HEAT is not just a supply demand model, it is an actual distance decay model revealing outlet saturation and voids in the trade area of your choosing. Within minutes you can zero in on where to focus your attention, whether "New Builds" or "Who to Buy"! 
Not only that, but we have designed FuelFacts™ HEAT to link directly to our more detailed SAM model. With a click of the mouse you can move into SAM mode and drill down on specific sites to satisfy the many nuances of finding a viable site whether Fuel or C-Store.
In addition, FuelFacts™ HEAT has other valuable information. 
Current Annual
Current Semi Annual
Historical Annual Volume with % changes over the previous 2 years and
Current Grade Volume with % of sales distribution per outlet (Canada Only).

Also included with FuelFacts™ HEAT is snapshot pricing by grade, and specific loyalty incentive programs offered by each fuel outlet. As part of the pricing feature FuelFacts Heat has a unique pricing tool that will assign a price category to all the outlets in your project data set.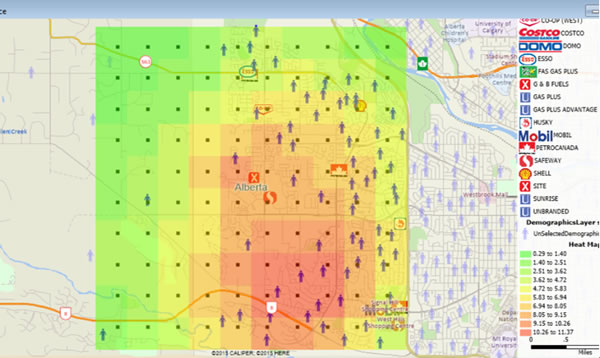 Maintaining pricing zones has never been easier !
If you require further analysis, perform your own projection using the FuelFacts™ SAM prediction model.